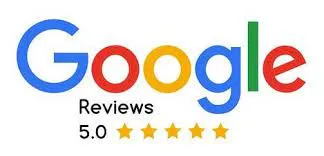 Somewhat new to this area but not to dentists and we were recommended this practice. This place is outstanding! Front desk seems to have no trouble navigating multiple insurance cards, Michelle is the gentlest hygienist I have ever had and Dr V doesn't do anything that isn't clinically indicated. Highly recommend!! -EB
Most people say they don't prefer a visit to the dentist, but because of Dr. Vitullo and his awesome staff, it's easily one of my favorite types of appointments to schedule! -Haylee D.
When going to the dentist is never fun, Dr Vitullo and his team do a great job at all levels of dental work. Painless and honest. Been going here for 15+ years and best dentist I have had.- Jeremy H.
I've been going to this office for years. I love the staff and Dr. V is great. They all are so caring and personable. My daughter always tells me I don't know why people hate going to the dentist, I love going to mine. ❤️--Amanda S.
Dr Vitullo and his ENTIRE staff are amazing! He and they were very enthusiastically recommended to me years ago and they have all met and exceeded my expectations. I recommend them to anyone looking for a Dentist. --Jeff T.
Dr. Vitullo and staff are the greatest. Super friendly, always professional, they work to make your experience the best it can be. Dr. Vitullo does great work and tries to make dental work a calm and pain-free experience. I have great confidence in everyone at the office.--Chris N.
Dr. Vitullo and his staff are excellent. He is knowledge, honest and all are kind. The office is clean and covid safety measures are in place. I tried a couple different dentist offices before I found Dr. Vitullo and I no longer need to look further! Thank you all! --Kate M.
Dr Vitullo and his staff have provided spectacular professional service, from teeth cleaning to cavities i needed addressed. His front office support is better than any other dental office I've visited. I highly recommend the entire office.--Willliam G.
I don't typically enjoy going to the dentist, but Dr Vitullo and his entire staff are the best! Walking in to that office is just like stopping by to see friends. They are always kind, always helpful and always trying to make sure my family is taken care of! --Kimberly F.
Dr. Vitullo and all the staff have been kind, personable and gentle with our family for years. We drive quite a distance to stay with the practice because we trust them completely! --Angela M.
I've been a patient of this dental practice for years and find them to be consistently professional in every way. They run on time, take time with each patient, suggest options when appropriate and take every precaution needed for patient's safety.--Diane C.
All the staff are very professional and friendly. Care is excellent and it is a very comfortable experience. My wife and I and our three elementary-age kids all go here and have for years. I would highly recommend.--Matt J.
Absolutely fantastic dentist! He is patient-focused and meticulous in his work. Plus, he has a great front office and dental hygienist staff.--Jeff D.
You could not find a better dentist and better staff and caring people they go above and beyond.--Damon L.